---
---
Our young engineers learn the physics underlying aviation: the four forces of flight, stalling & diving, and the function of each part of an airplane.
---
---
---
Students follow an exciting, step-by-step process to build their own aircrafts. They start with blueprints, and proceed to measuring, cutting, sanding, gluing and balancing.
---
---
---
Launching your own plane brings a satisfaction and smile like no other. Our junior pilots head outside to see their hard work pay off—their planes soaring high!
---
---
---
Using aviation knowledge, children fix problems they observe in test flight. Is the plane diving, or maybe veering to the right? They know the physics to refine their aircraft.
---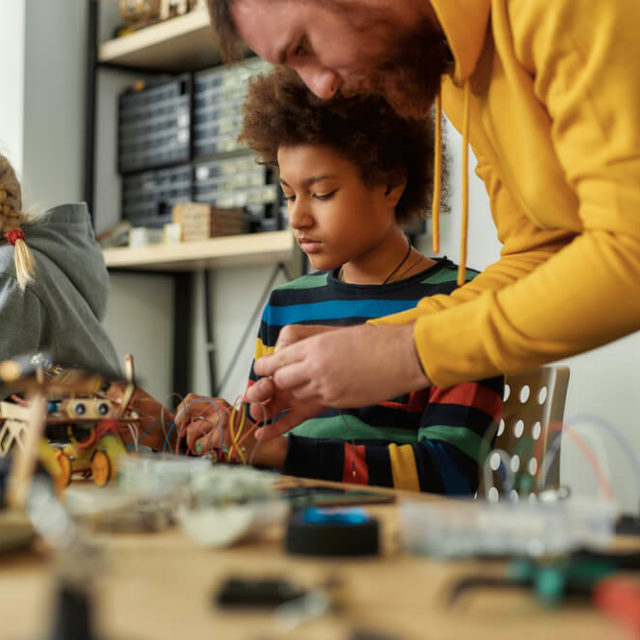 ---
Science, Technology, Engineering and Math—vital components to building our academic and economic future.
---